Your first visit will take around 1 hour. This includes history taking, examination and treatment. Subsequent treatments will last 25 minutes.
Your History
We will begin by taking a detailed social and medical history to find out how you use your body and what may be causing or contributing to your condition or impeding your progress. Certain health conditions will determine how or whether we proceed with treatment. We will tailor your treatment plan to suit your needs or possibly refer you to another health care professional.
Where appropriate you may be sent a record card to complete beforehand and we can discuss your condition in more detail when you attend.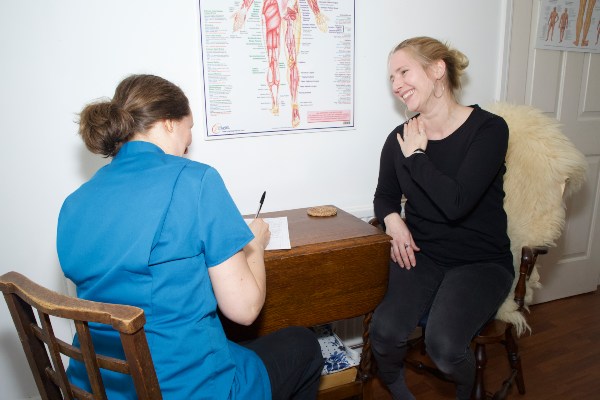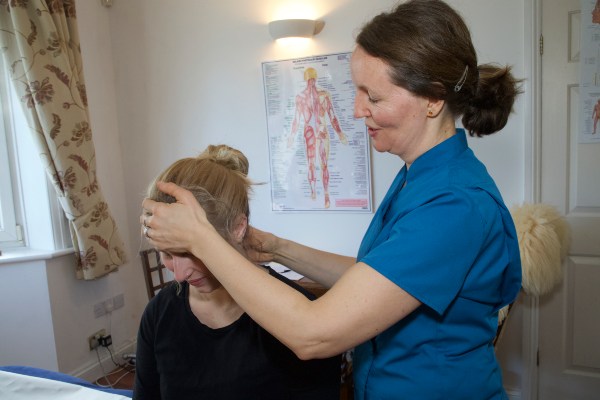 Initial Examination
During your first visit, we will take your blood pressure; assess your alignment and joint integrity; and check for neurological function. Together these should indicate what is causing the signs and symptoms you are experiencing. We can then form a diagnosis and care strategy.
Together we'll talk through the results – please do ask any questions you have!
We will agree on a treatment plan which often consists of 3-4 weekly sessions. After this, we'll do a review, discuss progress and plan further treatments as required.
When or if an x-ray or scan is necessary before we can treat you, we will refer you to your GP.
Treatment
There are many effective chiropractic techniques but I use the McTimoney method because that is the one I enjoy giving as well as receiving. I will focus on movement restrictions, misalignments and areas of tension. Where appropriate, I will include other techniques such as Massage, CranioSacral Therapy and Emmett Therapy which can support and enhance chiropractic adjustments.
I will tell you when I'm going to include any non-chiropractic work. If for any reason you do not wish to receive any of these additional techniques please inform me.
During the treatment I will explain what I am doing. If you would like to know more please inform me or let me know if you are uncomfortable in any way.